5 Ways to Save on Your Summer BBQ
Post Categories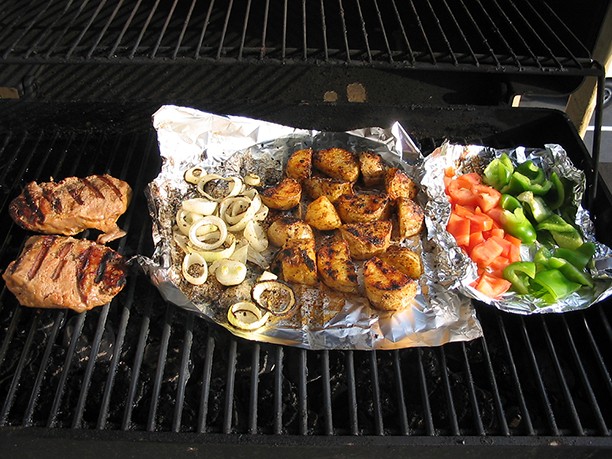 Fourth of July is right around the corner. It's time to light up the grill, throw on some meat, and have friends and family over to celebrate. Although planning a get together like this is fun, it can come at a cost. Grocery lists, decorations, and equipment expenses add up fast. Here are a few tips for having a frugal backyard barbeque:
Pick the right grill: Gas vs. Charcoal
What kind of 'griller' are you? Is it an occasional hobby or more of a lifestyle? Would you prefer something inexpensive that does the job or something that's easy to maintain? All these questions are important when shopping for a grill. According to the shopping comparison website DealNews, a basic gas grill can cost about $70 more than a basic charcoal grill. So, if you only plan to BBQ a couple times a year, it makes sense to go with charcoal due to the low initial cost. Gas however, is cheaper to operate and maintain due to the lower fuel costs, making it a better option for weekly use.
Cut fuel costs
Whichever grill you choose, you can cut costs by being conservative on fuel. Turns out indirect heat is better than direct heat for many grill recipes. So, for gas grills, once you've reached correct temperature, use only the burners you need to maintain that temperature. Also, make sure to keep the lid shut to keep in the heat. For charcoal, don't fill the chimney starter to the top, and keep the lid closed.
Don't overspend on cooking utensils
Instead of buying expensive grilling tools, use what you already have. A well-stocked kitchen usually has everything you need for outside cooking. That way, you can avoid spending money on gadgets and accessories you won't use often.
Choose cheaper cuts
Nothing beats a pricey cut of meat done right - unless you ask your wallet. Cheaper cuts can provide just as much substance and flavor when cooked properly. Try out new recipes and techniques to liven up your steak game. Or, grill some chicken legs and thighs instead of going for the breasts. It's also a good idea to get to know you butcher by asking for recipe suggestions and to find out when the pricier stuff will go on sale.
The more the merrier
Besides having great company, inviting friends and family to your BBQ can bring on savings. If you're grilling out for a party or having a potluck, ask your guests to bring a side dish - that way the food expenses can be distributed evenly.
Follow these tips and save at your next summer barbeque. It is almost simple as getting a signature or personal loan with InstaLoan®. Applying is easy – just fill out the form on the top of your page. If you qualify, a customer service representative will call you shortly to schedule your appointment insta fast!