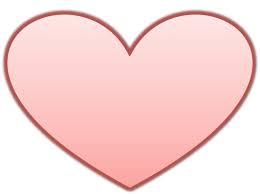 Happy Valentine's Day from the InstaLoan family!  Today's a beautiful day to take advantage of showing your loved ones how much you care.  Whether you just drop them a sweet note, give a box of chocolates, plan a fancy night out, or purchase a nice piece of jewelry – it's all the thought that counts.  So, put a lot of thought and care into remembering those who mean the most to you.  It doesn't have to be expensive – in fact, we've listed 8 Valentine's gifts that are all under $10. Keep in mind that if you want to splurge and spend a little more than what's in your pocket, you've always got InstaLoan to help you.  The ladies love nice jewelry and fancy trips; so, don't hesitate to stop by any of our 100+ conveneint InstaLoan locations throughout Georgia and Florida. Our friendly and knowledgable staff will be more than happy to assist you.  Just let us know how we can help! More About InstaLoan InstaLoan offers quick cash through a variety of different products including signature loans, 1st lien loans, and personal loans.   Unlike the traditional method of obtaining cash that can take lots of time and paperwork to process, InstaLoan acts fast!  We are able to offer instant approval, a fast and simple process, and the best staff with whom you may work. InstaLoan is growing throughout Florida and Georgia for so many great reasons, but one of the top reasons is our caring and understanding team of individuals!  We know how important it is for you to have the cash you need, which is why we are excited to work with and help each and every customer. We truly value our relationships with our customers and want each person to know that. Our stores are open Monday – Friday from 9:00am -7:00pm and Saturday from 10:00am – 4:00pm.  The InstaLoan friendly staff will gladly guide you through the loan process and help you determine which loan product is best for you.  We'll answer any questions you have and do our best to help ease your concerns.  Additionally, your credit score plays only a small factor in the approval process, so go ahead and call us now to make your appointment. Stop in and visit us at any of our other 100+ InstaLoan stores throughout Georgia and Florida.  If you prefer to speak with us over the phone first, we can do that, too! Call us at 855-849-LOAN and one of our friendly phone representatives will be happy to help you. Stop in for your instant cash, and make sure to bring the following items to be approved for a loan with InstaLoan:
Some form of collateral (typically your car)
A government-issued ID
Proof of income
With these three items you can be instantly approved for a cash loan. Like we said, don't worry about your credit score!  It only plays a small factor when going through the approval process. There are three convenient ways to contact us:
Call us toll-free at 855-849-LOAN from 9:00 a.m. – 7:00 p.m. Monday – Friday and 10:00 a.m. – 4:00 p.m. on Saturday.
Contact Us online today and someone will get back to you as soon as possible.
Visit your new InstaLoan location listed above, or use our Store Locator and enter your zip code to find a different location.
To learn more about signature, personal, or 1st lien loans, visit our Frequently Asked Questions page by clicking Loan Information.