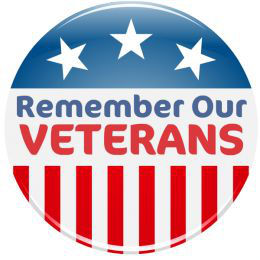 Happy Veteran's Day from InstaLoan!  Thank you to all who are currently serving or have served for our country.  We appreciate your dedication and the sacrifices you've made to ensure that the United States is a safe home for all of its citizens. We also thank your families for unselfishly allowing you to give your time and energy for our protection and rights.  Veterans Day is such a special day to us here at InstaLoan; so, from our family to yours…THANK YOU! About InstaLoan Getting cash from InstaLoan is insta easy!  Just stop into any of our 100+ locations throughout Georgia and Florida and be approved instantly for a loan that's just right for your budget.  InstaLoan is one of the most reputable companies of its kind, and we truly try to develop strong relationships with our clients and answer any questions you may have.  We are more than happy to take the time to explain our loan process to you to ensure you are happy with your choice!  InstaLoan locations are open Monday – Friday from 9:00 a.m. – 7:00 p.m. and on Saturday from 10:00 a.m. – 4:00 p.m. InstaLoan provides several short-term lending options to you, regardless of your credit, including the following: InstaLoan Stores.  When you come in to see us, make sure to have the following items in order to be approved for a loan with InstaLoan:
Some form of collateral (typically your car)
A government-issued ID
Proof of income
There are three convenient ways to contact us:
Call us toll-free at 855-849-LOAN from 9:00 a.m. – 7:00 p.m. Monday – Friday and 10:00 a.m. – 4:00 p.m. on Saturday.
Contact Us online today and someone will get back to you as soon as possible.
Use our Store Locator and enter your zip code to find a different location.
To learn more about signature, auto equity, personal, 2nd lien or 1st lien loans, visit our Frequently Asked Questions page by clicking Loan Information.