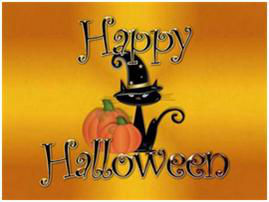 Halloween is just around the corner, so it's almost time for you to break out those costumes, put up your decorations, and fill up your candy dishes!  We love all of the fun festivities Halloween has to offer and we're looking forward to participate in all the festivities.  It's a nice and easy way for children to get together and have fun while they "trick or treat" around the community, and it also gives the adults a chance to relish in each other's company in more relaxed way than normal. If you, your family and/or friends are planning to celebrate Halloween, but need some extra cash, let InstaLoan help!  We have 100+ locations throughout Georgia and Florida, and our friendly customer service experts are standing by to answer your questions and get you on your way to more cash. InstaLoan is one of the fastest growing companies of its kind. Our goal is to assist each customer in the way that makes most sense to them. Not all people are alike, so why should all loans be one-size-fits-all? At InstaLoan, they're not. We pride ourselves on working with you to determine which one of our loan products best fits your individual situation. Please do not hesitate to stop into one of our stores at your convenience and let us help explain our simple process to you.  Our InstaLoan locations are open Monday – Friday from 9:00 a.m. – 7:00 p.m. and on Saturday from 10:00 a.m. – 4:00 p.m. What kind of loan options do I have? InstaLoan offers many short-term lending solutions, regardless of your credit, including the following: InstaLoan Stores.  When you come in to see us, make sure to have the following items in order to be approved for a loan with InstaLoan:
Some form of collateral (typically your car)
A government-issued ID
Proof of income
With these 3 items you can be instantly approved for a cash loan. Your credit score is only a small factor of the approval process, so, again, do not worry! There are three convenient ways to contact us:
Call us toll-free at 855-849-LOAN from 9:00 a.m. – 7:00 p.m. Monday – Friday and 10:00 a.m. – 4:00 p.m. on Saturday.
Contact Us online today and someone will get back to you as soon as possible.
Use our Store Locator and enter your zip code to find a different location.
To learn more about signature, personal, 2nd lien or 1st lien loans, visit our Frequently Asked Questions page by clicking Loan Information.